New from Astemira Apanasova! The artist presented the track "I'm tired"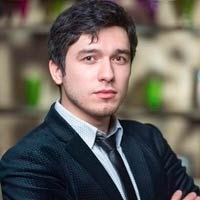 "This is a bright summer song that calls on those who are tired of waiting for their happiness to take everything into their own hands and go towards their dream, no matter what. I hope the audience will like this composition. And the video for it is drawn "drawings for memories" about a future happy life. After all, we ourselves are the artists of our destiny and we can draw whatever we want in it. Happy listening and watching!" the performer says.
The single "I'm tired" is already available on the largest music services, including: #AppleMusic, #VKMusic (#Vkontakte and #Odnoklassniki), #YandexMusic, #MusicBeeline. And watch the video on YouTube and RuTube channels "Zvuk-M".
Lyrics of Astemir Apanasov's song "I'm tired"
I'm tired, I'm tired
I've been looking for you for so long
The pulse stopped beating
Like an eternity I've been waiting for you
But I won't lie to myself
I won't wait anymore
Spread my wings behind my back
And you will be with me
will you be with me
And our happiness will flow like a stormy river
Will you be with me
I know you will be with me
And we will dance until dawn under the moon
Oooh-ooh ooh-ooh
Will you be with me
Oooh-ooh
Oooh-ooh
I'm tired, I'm tired
I've been looking for you for so long
It's like he stopped living
I lost the meaning of life
I will look into your eyes
I will say that I love you
that you were my dream
But will you be with me
will you be with me
And our happiness will flow like a stormy river
Will you be with me
I know you will be with me
And we will dance until dawn under the moon
Oooh-ooh ooh-ooh
Will you be with me
Oooh-ooh
Oooh-ooh
I'm tired of dreaming
About you at night
Why am I here
And you are somewhere
I'm tired of dreaming
Turn back time
I'm tired, I'm tired
miss you
I'm tired, I'm tired
I've been looking for you for so long
The pulse stopped beating
Like an eternity I've been waiting for you
Oooh-ooh ooh-ooh
Will you be with me
Oooh-ooh
Oooh-ooh