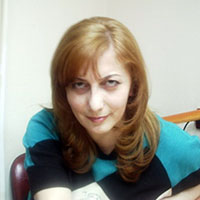 Name: Asyat N. Sanashokova
Date of Birth: 01th of January 1970
Place of Birth: Khabez aul (KCR)
Kind of activity: director, songwriter, music author.
Endurance: since 1987. She wrote poems since her youth. Began writing songs in 2000. The first one was "Pesnya, leti!" (Known to many as "Adyge-Khabl"), written in collaboration with Olga Sokurova, who is also the performer of this composition.
Genres: chanson, national-folk, pop.
Collaborations with: Olga Sokurova, Ruslan Agoev, Murat Hapsirokov, Kakhun Tokbaev, Emma Sind, Azamat Bishtov, Laura Akbaeva, Karina Lakhova, Ruslan and Rasul Tkhakumasheva, Islam Itlyashev, Murat Tkhagalegov, Aydamir Eldarov and others.
The most famous songs: "Eagle", "Wolfhound", "Gray Mamluk" (R. Agoev), "I forget you", "Parting" (M. Tkhagalegov), "Song, fly!" (O. Sokurova), "Chef sohu" (M. Tkhagalegov), "Khabez" (M. Hapsirokov)
Inspired by: Everything can inspire. As well as the stories told by different people, and my own. Sometimes I do not penetrate into someone's story, when a person tells about himself, but it seems to him that only he has experienced this. Everyone thinks that his situation is individual, because he is a separate person. But in any of these stories, I can find an inspiration and write a song in which the customer will definitely recognize himself.
The secret of success: There is no secret to success. And I do not think that this is my own success. Because without the people who surround you, nothing happens. This is life, which in some way was given by the Most High to us, people of creativity. And therefore, if, after several decades, some of my song will be sung as a song by an unknown author, or, even better, as a folk song, then it can be said that the song itself is a success. Although in the modern world, when there are so many electronic information keepers, it's almost impossible to lose the author ...
LISTEN TO TRACKS BY ASYA SANASHOKOV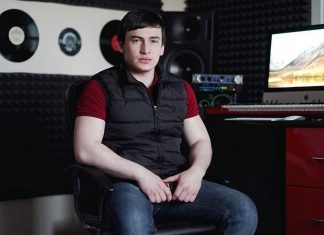 This year the renowned arranger Ruslan Abdokov celebrates the XNUMXth anniversary of the opening of his own recording studio - "RR Project Studio". Recording studio "RR Project Studio" Mixing, mastering, production ...