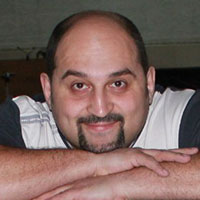 Name: Eldar N. Bagirov
Date of Birth: 15th of December 1975
Place of Birth: I was born and live in the capital of the Altai Territory - the city of Barnaul.
Kind of activity: I write songs, lyrics, music. arrangements and much more.
Endurance: Since the mid of 90 of the twentieth century.
Genres: Work in many styles of European, Caucasian and children's music.
Collaborations with: Tural Everest, Fariz Fortuna, Grigory Yesayan, Saro Vardanyan, Mamikon, Virab Virabyan and others.
Inspired by: My wife and daughter
The secret of success: The secret does not exist.
LISTEN TO THE AUTHOR ELDAR BAGIROV's TRACKS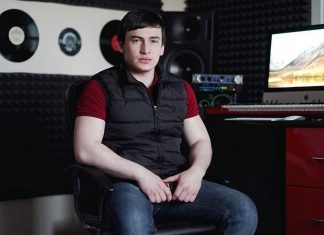 This year, the famous arranger Ruslan Abdokov celebrates the fifth anniversary of the opening of his own recording studio - "RR Project Studio". Recording Studio "RR Project Studio" Information, mastering, production ...