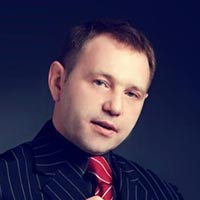 Name: Shiyanov Igor Nikolaevich (Igor Shin)
Date of Birth: 1 August, 1971
Place of Birth: Stavropol
Kind of activity: poet, composer, singer, teacher.
Endurance: from 1978
Genres: folk, rock, jazz, pop fusion, classic and other.
Collaborations with: Max Fadeev and Konvoy group, Linda, Other Rules, Julia Nachalova, Alvi, Alexander Dali and many others, including foreign artists.
Most famous songs: "Two Swans", "Silence", "Brother", "Become a Star", "Mama Russia", "Mama", "Russia, Russia", "My Heart is Moscow".
Inspired by: people, trials, sufferings, the whole world and the Lord God himself.
The secret of success: This is the gift of God and the love of simple people!
LISTEN TO AUTHOR'S SERGEI SHIYANOV'S TRACKS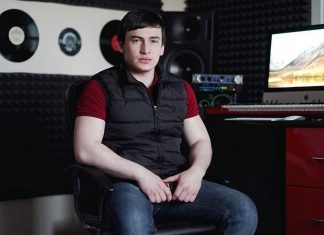 This year the renowned arranger Ruslan Abdokov celebrates the XNUMXth anniversary of the opening of his own recording studio - "RR Project Studio". Recording studio "RR Project Studio" Mixing, mastering, production ...