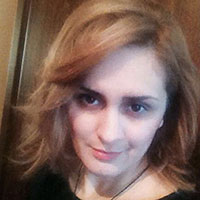 Name: Lela V. Bolotaeva.
Ranks: Member of RAO.
Date of Birth: 1th of January 1979
Place of Birth: Tbilisi
Kind of activity: Songwriter, composer. I write songs in three languages: Russian, Ossetian, Georgian.
Endurance: Since 2008.
Genres: Chanson, pop, lyrics, Caucasian motifs.
Collaborations with: Maya Bolotoeva, Elbrus Kesayev, Madina Zangiyeva, Batraz Fardzinov, Fatima Gigolaeva, Artur Khalatov, Adamir Eldarov, Elita Sekinaeva, Milana Tomaeva, Azamat Tsavkilov, Azamat Bishtov, Zarina Tilidze, Irina Krug, the group "Nebo na dvoikh" and others.
Most famous songs: "Ne zhaleyu" (M. Bolotoeva, E. Kesayev), "Vremya" (Azamat Tsavkilov), "Devushka Kavkazskaya" (Zarina Tilidze), "Za to, chto ti est" (Irina Krug).
Inspired by: Anyone can inspire songwriting! It can be good weather, a sunny morning or even a sad mood. Many times I was inspired by just a kind word expressed to my already performed song. It is always very invigorating and inspiring ...
The secret of success: Writing a song just from the heart, this is success ... When those who take part in bringing the song to the listener, I mean the author, composer, arranger and performer do their work, putting in this heart and soul. Such work is doomed to success!
In fact, the secret of my success, as the secret of any other author, will ultimately always depend on the result of teamwork. Therefore, I wish everyone to get across to each other so that beautiful songs will delight the fans!
LISTEN TO TRACKS BY AUTHOR LELA BOLOTAEV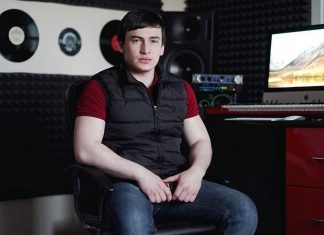 This year, the famous arranger Ruslan Abdokov celebrates the fifth anniversary of the opening of his own recording studio - "RR Project Studio". Recording Studio "RR Project Studio" Information, mastering, production ...