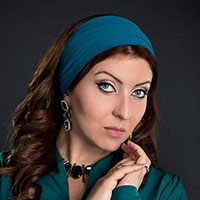 Name: Margarita R. Biragova.
Date of Birth: 16th of January 1980
Place of Birth: Vladikavkaz.
Kind of activity: Poet, composer, singer, music producer.
Endurance: Since 1996
Genres: Pop.muzik, Caucasian pop, Euro-East.
Collaborations with: Collaborate with artists from Russia, the former CIS and other countries.
Most famous songs: "Rosa" (Artur Khalatov and sisters Tsarikaevs), "Arturik" (Artur Khalatov), ​​"Uletai" (Timur Nogayev and Margarita Biragova), "V plenu u lubvi" (Alexander Gum and Margarita Biragova), "Ne predavai" (Gulnara Chekoeva and Margarita Biragova), "Devochka s zelenimy glazami" (Margarita Biragova).
Inspired by: A life full of emotions and passions is an inexhaustible source!
The secret of success: Any talent is a gift by God. Only real faith, respect for His greatest gift, love for the life and for people help to create the best with dignity!
LISTEN TO THE AUTHOR MARGARITA BIRAGOVA's TRACKS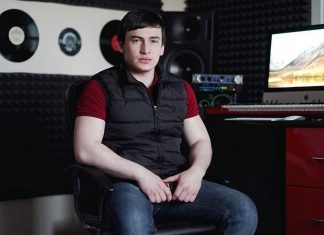 This year, the famous arranger Ruslan Abdokov celebrates the fifth anniversary of the opening of his own recording studio - "RR Project Studio". Recording Studio "RR Project Studio" Information, mastering, production ...