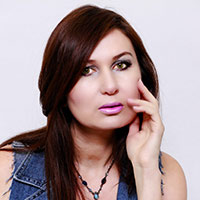 Name: Amirina (Irina E. Amirokova)
Place of Birth: Cherkessk
Kind of activity: Songwriter, composer, singer, TV presenter.
Endurance: Almost since that time she was in kindergarten and during all her adult life, but on the professional stage since 2005.
Genres: Modern variety, Caucasian songs.
Collaborations with: Murat Tkhagalegov, Magamet Dzybov, Aidamir Eldarov, Arthur Khalatov, Ruslan Agoev, Azamat Pheskhov, Vadik Tlastankulov, Ruslan Kaitmesov.
Most famous songs: "Kalym" (Murat Tkhagalegov), "Ukradet i pozovet" (Murat Tkhagalegov), "Talisman" (Amirina), "Lubov - eto yad" (Amirin), "Poezda" (Magamet Dzybov).
Inspired by: Life itself.
The secret of success: I take all the best from life and just look ahead!
LISTEN TO AMIRIN'S TRACKS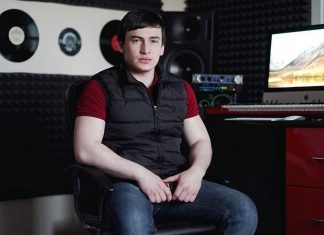 This year the renowned arranger Ruslan Abdokov celebrates the XNUMXth anniversary of the opening of his own recording studio - "RR Project Studio". Recording studio "RR Project Studio" Mixing, mastering, production ...