Maykop Waltz - the most beautiful composition in the words and music of Umar Tkhabisimov
Presented his version of this song today. Azamat Bishtov @a_bishtov. The singer said that he knows and loves this work from an early age. Kind words about the artist's hometown sound in the melody of a waltz performed with Caucasian flavor.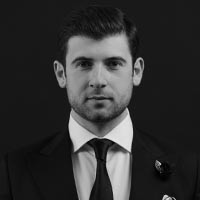 "This is a composition from my childhood, I always sang it with pleasure," says Azamat, "and now the day has come when I myself performed it and released it in a new processing.
I love my city very much! Clean, comfortable Maykop. I always return with pleasure to wherever I am. "
You can already listen to the single "Maykop Waltz" performed by Azamat Bishtov on all major music services and on our website.