This event was eagerly awaited by all fans of creativity Azamat Bishtov @a_bishtov - a new song of the artist was released - "Do not break"! The words and music for this track were written by Zamira Zhaboeva.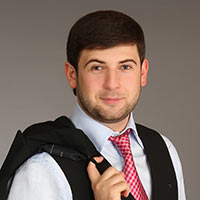 "This is a very soulful composition," the singer comments, "it was born by the inspiration of the author and from the first notes I liked it. I am sure that my listeners will also love this single, because the theme of love is eternal and multifaceted. Enjoy listening to everyone! "
The track "Do not break" Azamat Bishtov is already available for download on all digital services and on our website.
Lyrics of Azamat Bishtov "Do not Break"
It rains, rainy evening
No you again
I look forward to seeing you
To tell you
Don't break don't break my heart
Do not poison my soul with poison
I just want you and me to be together
I love you very much
I love you very much
I feel sad sometimes
Dreams fly far away
In my life is empty
Where to find you
Don't break don't break my heart
Do not poison my soul
I just want you and me to be together
I love you very much
I love you very much
I miss you
Our empty house
Without you dear
Lonely in him
Don't break don't break my heart
Do not poison my soul
I just want you and me to be together
I love you very much
I love you very much
I miss you
Our empty house
Without you dear
Lonely in him
Don't break don't break my heart
Do not poison my soul
I just want you and me to be together
I love you very much
I love you very much
Don't break don't break my heart
Do not poison my soul
I just want you and me to be together
I love you very much
I love you very much