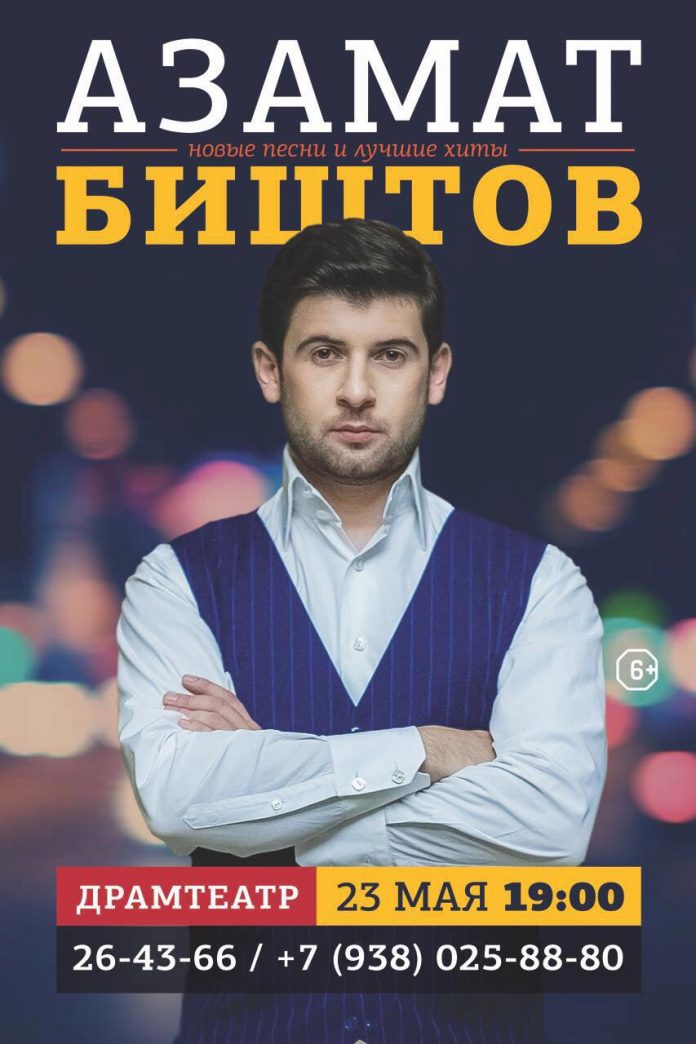 The spring concert tour of Azamat Bishtov, one of the most popular Caucasian performers, continues.
A start was made 3 March in Maykop on the traditional enchanting show, which the artist arranges every year. This year's event program includes favorite hits and new songs, as well as vocal and choreographic performances. One of the surprises of the evening is Azamat's duet with his wife, singer Fatima Dzibova.
Viewers of the city of Cherkessk will see the 23 May show. Tickets for the Bishtov concert can already be purchased at the Russian Drama and Comedy Theater of the KCR.
Now Azamat is busy with rehearsals and solving organizational issues, which include no less responsibility: "I always try to make a holiday that will be remembered for a long time. Everything should be thought out here to the smallest detail, because I really love my viewer and try to please him, "says Bishtov.
The next city in which the concert will take place will be Krasnodar. Speech scheduled for 25 May.