The artist received a diploma of I degree for the performance of a cover version of the song "Sail"
The annual festival of art song named after Vladimir Vysotsky, organized by the song theater "Amiks", was held in February in the Elbrus region (CBD).
One of the regular participants of this event is the theater soloist - artist of the music publishing house "Zvuk-M" Azamat Tsavkilovwho is a longtime fan of the great bard, knows by heart all his compositions and with pleasure they perform.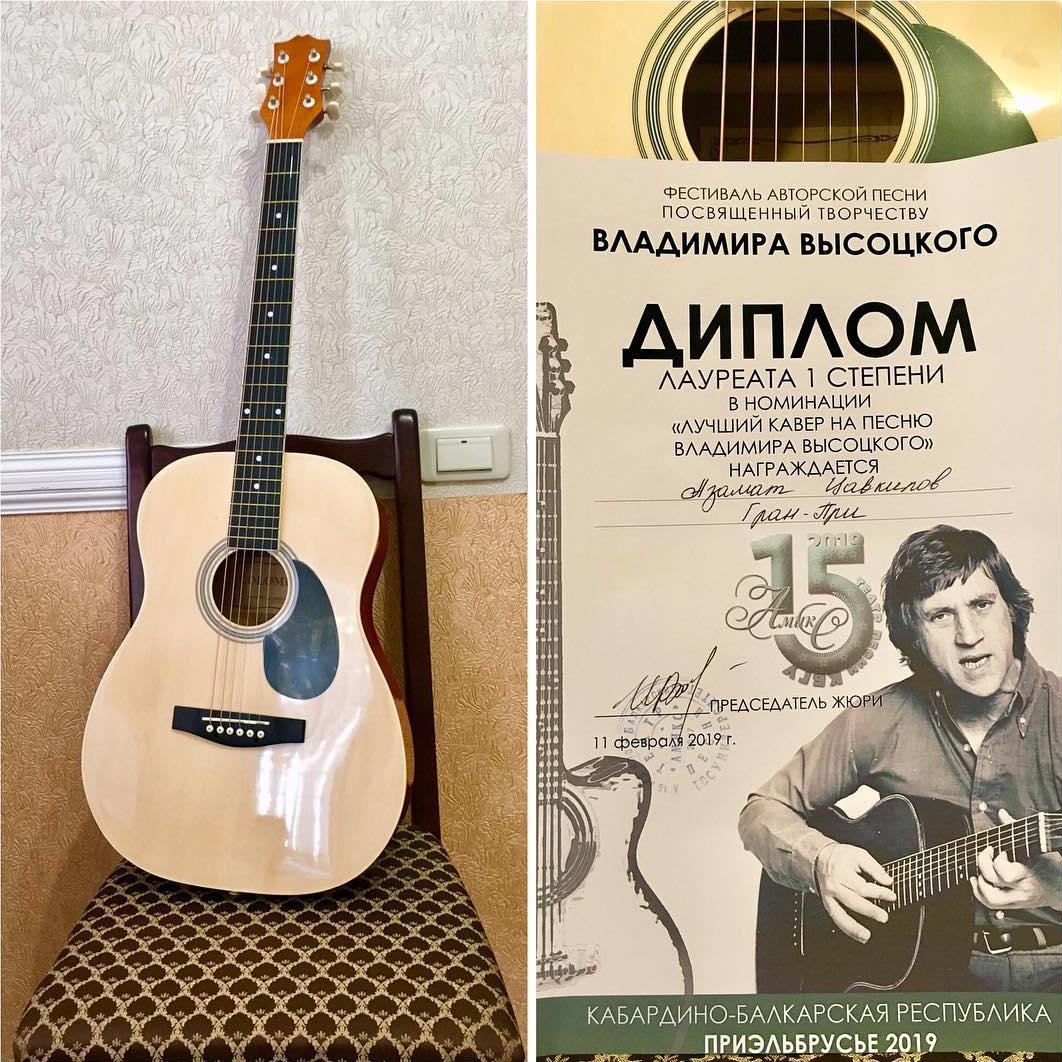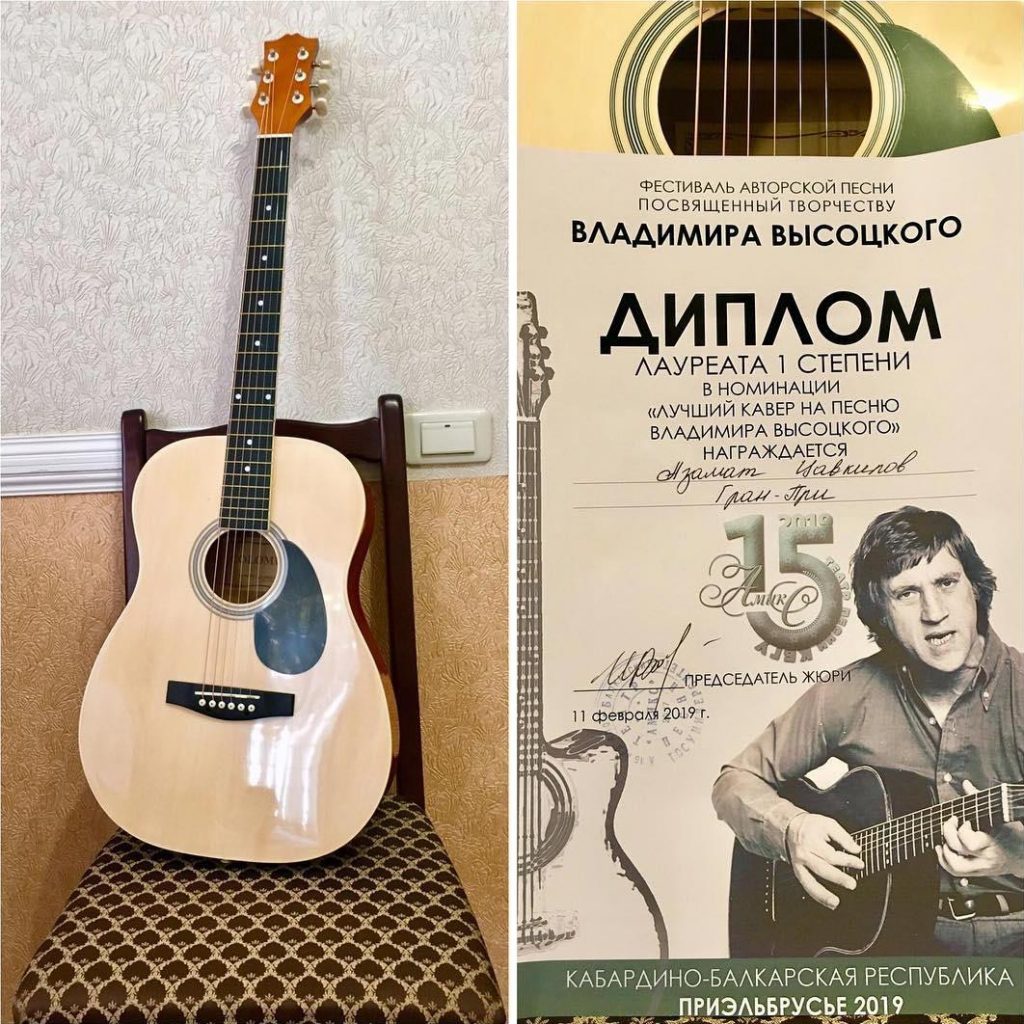 This year, Azamat presented a cover version of the famous song of Vladimir Semenovich "Parus", for which he received the Grand Prix of the festival and was awarded the diploma of the laureate of the I degree in the nomination "The best cover of Vladimir Vysotsky's song" by the organizers!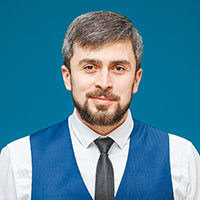 "The concert went very well, there were many talented musicians, it is clear that each of them prepared and gave their best. Of Vysotsky's many favorite songs, I chose Parus, because most often I perform it and feel it well. He sang it many times in the company of friends, in karaoke, and at the festival he got so used to the image that by the end of the performance he was already sweating - he played out every word, and sang as high as Leps performs it, and used his backing track. I did not participate for the sake of victory, I did not even expect it, but it was nice that my number was marked in this way. I hope the audience enjoyed the performance, "says the artist.
Посмотреть эту публикацию в Instagram
We offer our readers to listen to the best songs performed by Azamat Tsavkilov, collected for you by the Yandex.Music portal.