Azamat Tsavkilov released a new song "If you knew"
You can listen to the song on all major music services, including: iTunes, Google play, Apple music, Beeline Music, Yandex.Music, as well as in the BOOM application (for users of social networks Vkontakte and Odnoklassniki), and watch the video on YouTube channel "Sound-M".
Listen and download Azamat Tsavkilov's song "If you knew"
Watch the lyric video for the song by Azamat Tsavkilov "If you knew"
How to understand if this is fate or a case and "where is the beginning of a relationship in a pink background"? On this topic argues Azamat Tsavkilov in his new song "If You Knew," danceable and vibrant, emotional and fiery. Her talented young author German Popov wrote about two years ago, and all this time the composition was in work ...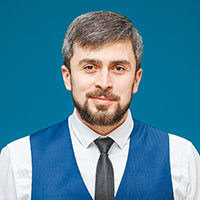 "A large team worked on the project," says Azamat, "we rewrote the voice many times, redid the arrangement, because, despite the problem that appears in the text, the character of the track is playful, positive. It had to be reflected, played. The secret of an ideal relationship between people has not yet been disclosed; it is likely to be completely torn, so people are tormented by trying to understand each other. The song also - the heroes are in love, but everyone is "on his own wave", arguing and reconciling, looking for answers. "
On the eve of the New Year holidays, the composition "If you knew it" will be an excellent gift for fans of Azamat Tsavkilov. The singer himself promises that in the upcoming 2019 more than once will please the listeners with musical novelties:
"I want to congratulate everyone on the upcoming New Year! Wish happiness, love and, of course, understanding! Let there be answers to all your questions, and the world will appear before you in pink! "