A song about love that turns life into a romantic melodrama, presented today Azamat Tsavkilov @azamat_tsavkilov. The track "Only with you", written by German Popov, is a story that inspires love!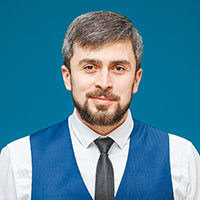 "The mood of this composition, its style and manner of performance - all this I really like. Like the last tracks I have released, it opens up my creativity from a new side, and this style is especially to my liking! I hope the audience will appreciate our work and feel the feelings that I hasten to share with them, "says the artist.
You can listen and download Azamat Tsavkilov's track "Only with you" on our website, as well as on any of the major music services.
Listen and download the song Azamat Tsavkilova "Only with you"
Watch the video version of the song "Only with you" by Azamat Tsavkilov
We also offer fans of Azamat Tsavkilov to listen to his most popular songs according to the version of the Yandex.Music portal.
Popular songs of Azamat Tsavkilov