Continuing the winter tradition of last year, Azamat Tsavkilov pleases fans with live performance
True, this time not on the scale of the concert, but through a video filmed in a music studio.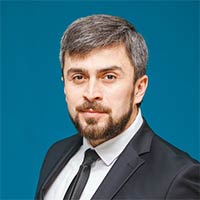 "We performed with these guys a year ago, when we showed a program in which the recognized hits of world stars sounded," Azamat says, "I then performed compositions with five talented female vocalists. We plan to perform with the same line-up of performers and musicians this year. The pandemic somewhat prevented us from doing this earlier, but hopefully our plans will come true soon.
Until then we sing in the studio. Impromptu with the musicians performed live the track "Glass Heart". I wish you all a pleasant listening and very much hope to see you at the concert soon! "