A frank conversation with the performer of the hits "Vremya", "Orevoir", "If only you knew", as well as the performer of Adyghe folk songs, an artist of the musical theater - Azamat Tsavkilov. Azamat spoke about his creative search, about his personal life and popularity, about plans and unexpected projects.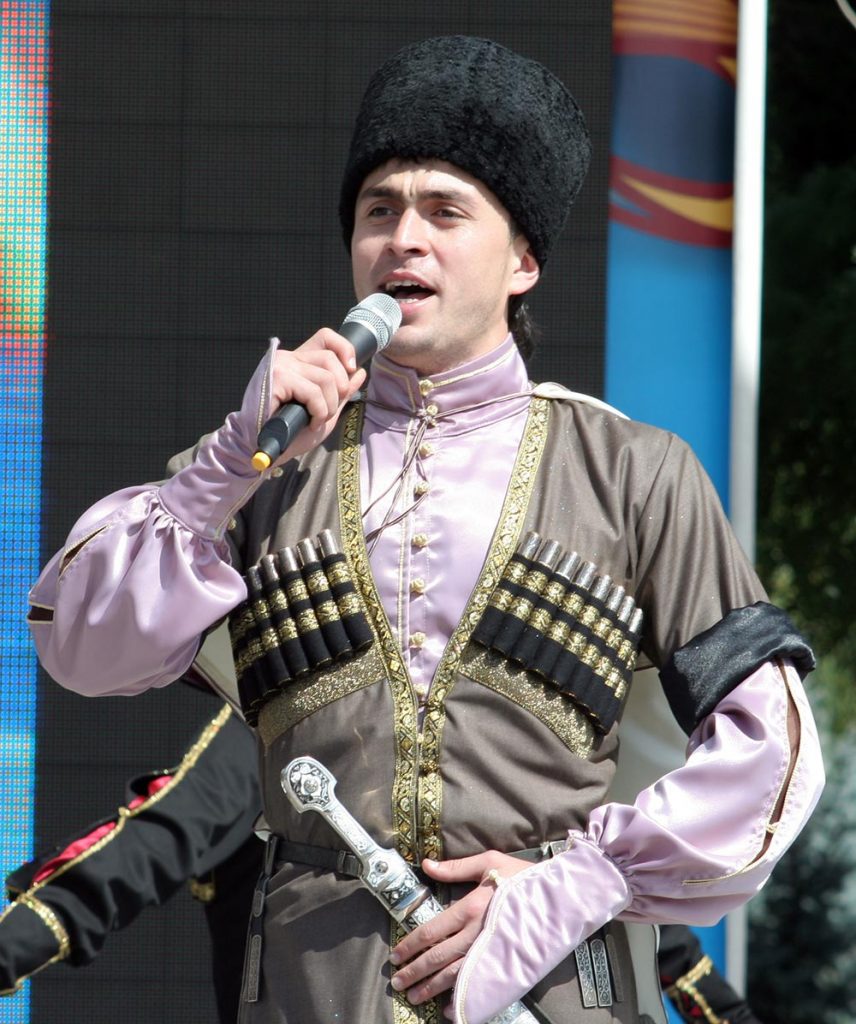 Your last song "If you knew", as it is fashionable to say - well done! With what congratulations! But I am not the only one who has a question: will there be a full-fledged video for it?
- From the first day, as we posted this song on the network, questions from the listeners rained down - will there be a video? We are thinking about it. If the song goes even further - it will! I'm ready! (laughs)
More than a year ago, you reported that the release of the song "If You Only Knew" is only the beginning of a new project. Can you tell us in more detail what kind of project it is and how is it progressing?
- We are at the stage of selecting songs. People mostly know me as a performer of folk songs, and this Russian-language direction is new. In general, I try a lot - both opera, and chanson, and folk, and "pop music" ... I am in a constant creative search, first of all myself!
By the way, Anisa Murtayeva (singer, actress), after another vocal casting in Moscow, said that the jury did not recognize the singer in her, but recognized as an actress, since she had more than a parody of other singers, and now she goes into actresses. Thus was born the project # claraijozeffice.
- Yes, they did well
You did not think to try yourself in a humorous genre?
- No! Definitely not humor! As a dramatic actor, I work in a musical theater, and recently the premiere of the operetta "Arshin Mal Alan" took place, where I played the main character, Asker, a wealthy merchant.
So what is your education?
— In 2008, I graduated from the Faculty of Industrial Civil Engineering, just like my father. And in the musical part, relatively recently he graduated from the Conservatory. SV Rakhmaninov in Rostov-on-Don, pop-jazz faculty.
Behind this song, "If You Only Knew", is there a story behind this hit?
- Well, in general, how do young people manage in relationships - at first everyone flirts, shows their best side, and when they get closer, difficulties begin, and by and large, they do not understand each other. And I wanted everyone to see themselves from the outside. Therefore, it is probably worth filming a video.
Follow the success of a song on the network?
- Happenes. For example, I follow the song "If you knew ...". On the fourth day after posting, there were already more than 10000 views!
And what is the most successful?
- So far, the most successful is the song "Time". Very often people remember exactly her, fragments from the video, where the piano is burning, where the child is crying ... Both young and old - everyone finds in her something for themselves, and it is not necessary that such a tragedy happened to one of them. Well, and, of course, "Orevoir" - such incendiary, Latin American dances - they love it.
How do you remember filming the video for the song "Time"?
- The first thing I remember is cold. It was really cold when the fire brigade was hosing me take after take. On the first day, they could not drive to the filming location at all, they had to call a second car, pump out the water ... It was not easy. But the most important thing for me is to show the emotional side of the song. Like, for example, if I sing about my mother - either I come up, or somehow show me with a glance.
And what role did you play in creating the hit "To the Disco", because you didn't sing in it?
- I didn't sing, but how often I was asked to sing this song after this video, but I don't sing it! Sometimes, if we work somewhere together with Sultan (Khazhiroko), I sing along with him, but never myself. I was happy to support my colleagues then. This scene with corn - when I come to my village (the native village of Azamat - Urukh), I meet with the elders, we often remember how we stole corn and apples together, swam in the river, baked potatoes in coals. Today's generation does not know these joys ...
Popular pop singers are often accused of singing to the plus. How do you feel about these reproaches? Or maybe you have an answer to these people?
- I can honestly say here, since the time when I worked in the A-mix team, if the equipment sounds bad at an event, we performed under the plus so as not to disgrace ourselves. This does not mean that you sing poorly, it means that you care about the audience and about your future. But I myself am entirely for living singing. Recently I have assembled a large team - from wind instruments to strings, with a total of about 50 people. We prepared a big program for the concert, and everything sounded live. But I want to say that in our conditions one sound check is not enough. To sound the way we would like, we need to have our own concert equipment, as is the case with world-renowned musicians. We are still far from such possibilities. But I got a lot of experience, we held the concert in a full hall, recorded it, and now you can find it on the Internet.
Given the fact that you sing in the opera, no one should have any questions about your performing abilities!
- Yes (laughs). By the way! I was given the lead role in La Traviata the other day. Alfredo has already begun to learn the game. The premiere is scheduled for April next year. Taking this opportunity, I would like to invite everyone.
And where can I find out about the exact date of the premiere, about the time?
- I always report my performances on my Instagram page (@azamat_tsavkilov)
Are you a married man? Do you have children?
- Yes, there is a son, four years old.
How to combine these two roles - the role of an artist and a family man?
- Our family happiness largely rests on my wife. She is a dancer in the past and knows all the specifics. Understands and supports me. Of course, it happens that he gets jealous, but it happens to everyone.
Is your son already showing talents? Is he a singer, dancer, or engineer?
- While he is a fighter. No matter how I come home, I immediately pulls to fight ... But he also listens to songs, dances, asks questions ... millions of questions (laughs). Upbringing, as well as answering all questions, is more concerned with the hostess ...
Which of your idols would you like to sing a duet with?
- From foreign countries - I love Louis Armstrong, Brian Adams ... And from ours - Leps! Ever since the days when I worked as a singer in a restaurant, I had to know all the popular songs. And then I fell in love with the work of Grigory Leps, especially "First Birthday". Stas Mikhailov, of course, too. But for me, Leps is interested not so much in creativity as in his demeanor on stage, free, even "loose". And Mikhailov's is different, he is attentive to the viewer, speaks to the audience, reads poetry ... Vysotsky, of course, I love very much.
And from contemporaries, maybe not only North Caucasian pop music?
- I didn't even think so. If an interesting proposal comes in, I am always happy to agree to it. So I'm open to suggestions, just so that it's serious, so that the duo sing like a duet and not give up halfway. Although, with Azamat Bishtov, we recently recorded a song and agreed that if we do not work together, we can perform it solo.
How do you feel about popularity? On the street find out?
- Yes, it is interesting. When they find out, they don't show it, and then I hear them say "Tsav, Tsavk" among themselves. The same letters are heard at a distance. It's funny. Or, for example, I like to go to the market, buy homemade products, the most delicious are there. And they might recognize me: "This is Tsavkilov!" And from behind a nearby shop someone else loudly: "Well, so what !? Should we dance now? " They are deliberately planning this. At such moments, I feel uncomfortable, and I move on. Or here's another: somewhere at the event they stood nearby - they already say: "I know him ...". As if we know each other personally. That's why I say, we don't have stars, but people "have become stars" (laughs).
It is most pleasant when the elders come up and approvely approve that I sing good songs. After all, I began by re-singing, rewriting old Adyg songs. But despite the fact that now I sing new songs in Russian, I will not leave old songs, I will never leave.
Today you are in demand in the Caucasus. Do you want to go beyond the Caucasus stage, or are you already taking steps in this direction?
- Yes, I would like to tell you right away. And in the pop and in the acting direction. I would like to star in a musical
I wish you this success! Thank you for talking!
- Thank you