"In half dreams and dreams, in half tears and desires ..." - a popular performer in his new song deduced this formula of love Azamat Tsavkilov @azamat_tsavkilov. The composition entitled "Two" is another joint project of the artist and author German Popov.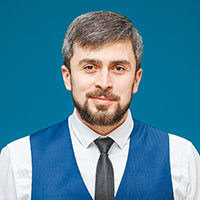 "In my repertoire, this is the first single filed in this style," commented Azamat, "the manner of performing the tune reminds me of the songs of Alexander Reva. This expression is felt here, and I really like it!
In the near future I'm also going to introduce three more novelties: two dynamic summer fines about love and one slow, lyrical composition. "
Listen and download Azamat Tsavkilov's track "Two", which is already available on our website and in all digital display cases!
Listen and download Azamat Tsavkilov's song "Two"