Azamat Pheskhov presented today the single "Blue-eyed" and the video of the same name, in which he appeared before the audience in a new image ...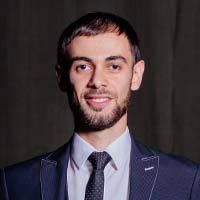 "I want to thank the author of words and music - Khalifa for a positive, romantic track, as well as the director Timur Chekhov for a beautiful video and an interesting idea. Actors Ashot Musaelyan, Yulia Velmenko and artist Daria Chekhova perfectly brought it to life. I will not tell you a lot, you will see everything for yourself! Enjoy watching and listening! "
Lyrics of Azamat Pheshkhov's song "Blue-eyed"
Today I'm drunk with love, the stars don't shine without you
Today I'm drunk with love, it's a pity, but you're not mine
Today I'm drunk without wine, my soul hurts inside the wound
Today I'm drunk without you, my blue-eyed
As soon as the sun lights up the sky
All thoughts in my head are about her, wherever you are
As soon as the stars light up in the sky
All thoughts of you, wherever I am
Tell me why you play with me disappearing
Tell me a few words, understand that there is no paradise without you
I would have forgotten you, but there is a night emptiness in my heart
I remember you, but without you there will be no paradise
You are the gentle wind my love
But for me you are a distant dream
Your smile torments again
You hurt me my love
Tell me why you play with me disappearing
Tell me a few words, understand that there is no paradise without you
I would have forgotten you, but there is a night emptiness in my heart
I remember you, but without you there will be no paradise
Today I'm drunk with love, the stars don't shine without you
Today I'm drunk with love, it's a pity, but you're not mine
Today I'm drunk without wine, my soul hurts inside the wound
Today I'm drunk without you, my blue-eyed