The premiere of a new song and video clip of Azamat Pheshkhov
New song "Comet" Azamat Pheskhov @azamat_pkheshkhov presented to his listeners along with the video.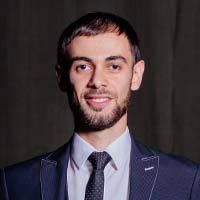 "This is my first joint project with the author Aslan Borsov @ borsov.a ... The song is a lyrical story about a happy relationship, filled with the spirit of romanticism. We made a track in the style of the 80s, and in order to make it more interesting for people to listen to, we shot a video.
I wish everyone a good summer mood, and we promise to continue to delight you with new products! " - says Azamat.
Lyrics of Azamat Pheshkhov's song "Comet"
The night will give us stars again
Until the morning the moon shines for us
Our secrets and our dreams
Let's keep with you forever
In life, you and I are parallels
Two souls and one road
Our feelings are like in a cradle
Only you in the world and me
May the night last until dawn
Let them beat to the beat of the heart
You burst into my soul like a comet
Light it up until the morning
May the night last until dawn
Let them beat to the beat of the heart
You burst into my soul like a comet
Light it up until the morning
You are with me and I understand
What a reward you are to me
Burning ashes tonight
In your sky-colored eyes
In life, you and I are parallels
Two souls and one road
Our feelings are like in a cradle
Only you in the world and me
May the night last until dawn
Let them beat to the beat of the heart
You burst into my soul like a comet
Light it up until the morning
May the night last until dawn
Let them beat to the beat of the heart
You burst into my soul like a comet
Light it up until the morning