I presented a bright novelty today Azamat Pheskhov - the song "I'm Dialing Your Number" was released, as well as a video for it
The composition, the lyrics to which were written by Aslan Borsov, and the melody by Azamat Pheshkhov, is stylized to the music of the 80s. This prompted the director Megu Katchiev (Octava) to create an atmospheric video of those years.
So the new clip is a little time travel. He will plunge the audience into the disco atmosphere of the 80s and 90s, where the artist sings, and young stylish guys dance to his track.
The images for the participants were created with the help of Anna Ievleva. They even found clothes of those years for filming, so the stylization turned out to be very organic.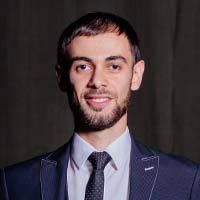 "A very interesting project, with a slight touch of nostalgia, dynamic and positive, - says Azamat Pheshkhov about the new product, - I hope it will be possible to surprise and delight the audience! Good mood and love to everyone! "