Azamat Pheskhov @azamat_pkheshkhov he gave new life to many folk works and today he is presenting another project - an updated version of the composition "Oh, rose, rose".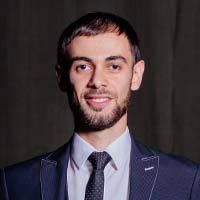 "I think many will remember it and appreciate its fresh sound, and those who have not heard it before will get acquainted with the song, and they will definitely like it," says the performer.
You can evaluate the novelty right now - the single is already available on digital platforms and on our website.
Azamat Pheshkhov. Recording of the song "Oh, rose, rose". Video.
Lyrics of Azamat Pheshkhov's song "Oh, rose, rose"
In the world a rose bloomed
And the scent was full
I was ready to pick that rose
But I was afraid of her thorns
Oh rose, rose, rose I screamed
Why didn't I rip you off then
Why was I afraid of your thorns
Now there is no more rose
It so happened I was leaving
And I said goodbye to you
Oh rose, rose wait for me
Back to you my beloved
Oh rose, rose, rose I screamed
Why didn't I rip you off then
Why was I afraid of your thorns
Now there is no more rose
Two years passed, I came back
There is no trace of this rose
Broke the rose, ruined the color
There are no more prickly thorns
Oh rose, rose, rose I screamed
Why didn't I rip you off then
Why was I afraid of your thorns
Now there is no more rose
Oh rose, rose, rose I screamed
Why didn't I rip you off then
Why was I afraid of your thorns
Now there is no more rose
Now there is no more rose