Presented his version of the famous composition called "Red" today Azamat Pheskhov @azamat_pkheshkhov.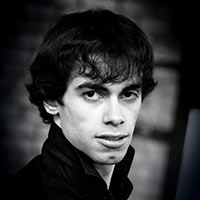 "Spring is coming, the time for sad autumn and winter tracks is leaving. I decided to record such a funny song and bring the listeners to court in the version in which I felt it. Help translate words Arthur Kenchesha @kenartcom, the part of the accordion was played by Nart Shyeozh @nart_sheozh_official, I made the arrangement myself ("Badi AP studio"), and mixing and mastering - Ruslan Abdokov @ ruslanabdokov009».
You can already listen to the novelty on all digital music venues and on the website of the music publishing house.
Listen and download the song "Redhead" by Azamat Pheskhov
Lyrics of Azamat Pheskhov's song
Required, required
I will marry a redhead
Required, required
I steal my wife's taste
So she looked pretty
And a slightly snub nose
Necessarily approximately reddish hair color
Red, red
You are all sweetheart
Red, red
Don't drive the guys crazy
Red, red
And a slightly snub nose
Necessarily approximately reddish hair color
Necessarily approximately reddish hair color
There are blondes and brunettes
But I don't feel warm from them
I found her, I found her
Like my sun
And she looks pretty
And a slightly snub nose
And of course and of course
Reddish hair color
Red, red
You are all sweetheart
Red, red
Don't drive the guys crazy
Red, red
And a slightly snub nose
Necessarily approximately reddish hair color
Necessarily approximately reddish hair color
Red, red
You are all sweetheart
Red, red
Don't drive the guys crazy
Red, red
And a slightly snub nose
Necessarily approximately reddish hair color
Necessarily approximately reddish hair color
Red, red
You are all sweetheart
Red, red
Don't drive the guys crazy
Red, red
And a slightly snub nose
Necessarily approximately reddish hair color
Necessarily approximately reddish hair color