The premiere of the composition of the popular Caucasian artist Azamat Pheskhov - "Rose"
The track of endless love wrote KhaliF, arrangement made by Ruslan Abdokov.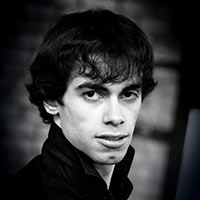 "I want to thank my friends for the work done," says Azamat, "when you have been working with people for a long time and fruitfully, and they already know your repertoire very well, such projects turn out. They just called me one morning and told me they wrote a song for me. Even the arrangement was ready, it just remained to sing. I came to the studio to get acquainted with the material, we registered a voice, and after a couple of hours the composition was ready! My very first listeners already congratulated me on their excellent work, so I hope everyone else will like this track. After all, he is about the eternal - about love ... "
The song of Azamat Pheskhov can already be heard on all digital platforms and on our website.
Listen and download Azamat Pheskhov's song "Rose"
Official Instagram of Azamat Pheskhov