In addition to the colorful Caucasian compositions in the repertoire Azamat Pheskhova @azamat_pkheshkhov there are also modern popular songs, the list of which was replenished today with a new single. A track called "Lights" was released, made in the current retro style.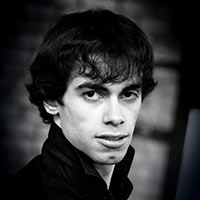 "Everything new is a well-forgotten old," explains the performer, "this song in the style of the 80s is in some sense new to me. I really hope for the audience's recognition of this composition.
The Abdokov brothers wrote it, the project was prepared at RR Project Studio. "I want to thank the guys for this work and wish you a pleasant listening!"
You can listen to the song of Azamat Pheskhov's "Fires" on our website.
Listen and download Azamat Pheskhov's song "Lights"
Lyrics of Azamat Pheskhov's "Fires"
You burned me
Sweetheart, daughter of fire
You are like clouds
Far and only in white
The room has dim lights
And no matter what the dream is the surf
Where i meet the dawn
Where i meet the dawn
only with you
The lights above me shine so bright
And my thoughts go to heaven
And wash away the rain of sorrow unexpectedly
Your eyes left a trace in the soul
And you know you're not alone
Only we, you and me
Enough for two
We burn to the ground
I will cover with a warm blanket
The room has dim lights
And no matter what the dream is the surf
Where i meet the dawn
Where i meet the dawn
only with you
The lights above me shine so bright
And my thoughts go to heaven
And wash away the rain of sorrow unexpectedly
Your eyes left a trace in the soul
The lights above me shine so bright
And my thoughts go to heaven
And wash away the rain of sorrow unexpectedly
Your eyes left a trace in the soul