Azamat Pheskhov presented a new version of the song "Come" and the video of the same name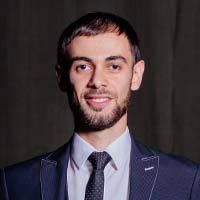 "This is a composition of my student years," says the performer, "I always liked it, I was going to record it for a long time, and finally I did it. The original song is slower, more lyrical. I updated the arrangement, changed the tempo, in general, slightly changed the work to fit my style and I hope that everyone will like the remake!
Clip "Come", filmed by the director Timur Chekhov, tells the sad story of a guy who returned from the army. Full of bright hopes and in anticipation of a long-awaited meeting, he suddenly discovers that the girl to whom he wrote all this time did not receive a single line and even already arranged her life without him ...
The main roles were played by Roman Karachentsov and Elizaveta Mirzoyan.
The musical novelty is already available on all streaming platforms and on our website.
Lyrics of Azamat Pheshkhov's song "Come"
And tonight is just lovely
Something made me sad about you
Come, please come dear
'Cause I'm only sad for you
Come, please come dear
'Cause I'm only sad for you
Maybe you don't hear me
Thinking about someone else
Like you don't need me at all
It's like you don't know me at all
Like you don't need me at all
It's like you don't know me at all
Maybe you don't love me
But I could have said everything
Nobody my torn soul
Now unable to patch
Nobody my torn soul
Now unable to patch
Now unable to patch