Azamat Pheskhov presented today a bright novelty in retro style - the single "Red Roses" and a clip for it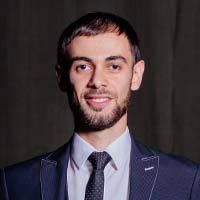 "I like the style of the songs of the 80s, and I try to alternate them with Caucasian chanson and national tracks, - says the performer, - thanks to the music Aslana Borsova and the poems that he wrote KhaliF, such a cheerful, rhythmic composition was born, for which I myself made the arrangement. I hope this song will give the listeners a pleasant feeling of nostalgia and give them a good mood. "
Video "Red Roses", as conceived by the director Timur Chekhov, transports viewers to the atmosphere of the 80s-90s: young guys play the first computer games, collect gum stickers, walk in the yard and, of course, fall in love ...
"When I heard the track for the first time, I immediately built just such a picture in my head: when we lived carefree, were friends without envy and loved without masks, everything was simple and clear. The guys in the video played themselves and got to the point: on the set we really created the atmosphere of those years, "the director comments.
Azamat Pheshkhov: "I want to thank Timur Chekhov for this work," says Azamat, "the idea is cool and it fits perfectly with the song. Thanks to the actors for being able to immerse the audience in a time when we did not know mobile phones yet. I think everyone who grew up in the same way will be pleased to remember their youth. Happy viewing, friends! "
Lyrics of Azamat Pheshkhov's song "Red Roses"
The roses are red, the roses bloomed there in the garden
My love yearns from night to dawn
My beautiful - save your soul
From a year of bad weather, call for you
The roses are red, the roses bloomed there in the garden
My love yearns from night to dawn
My beautiful - save your soul
From a year of bad weather, call for you
And the rain is falling again, you can't return the years
And you will not find answers to questions of love
The wind blows the foliage at my feet
On a cold evening I wait and the lights go out
When will you come again and rush into life
When will I become your beloved and dear
Will spin love again and the world will shine
The fire presented to two will warm the soul
The roses are red, the roses bloomed there in the garden
My love yearns from night to dawn
My beautiful - save your soul
From a year of bad weather, call for you
The time that rushes into the distance will heal my wounds
And the month of May will not leave longing on the heart
Your smile is tender, I can't take my eyes off
How did I fall in love with myself, my beauty
When will you come again and rush into life
When will I become your beloved and dear
Will spin love again and the world will shine
The fire presented to two will warm the soul
The roses are red, the roses bloomed there in the garden
My love yearns from night to dawn
My beautiful - save your soul
From a year of bad weather, call for you
The roses are red, the roses bloomed there in the garden
My love yearns from night to dawn
My beautiful - save your soul
From a year of bad weather, call for you