Barni decided to combine modern trends with national lezginka and released the track "Queen TikToka"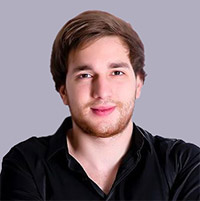 "Once on the radio I heard a song about social networks, and the idea came to my mind to record my song, but it was about TikTok. Because now it is one of the most popular sites. I decided to do this not in the usual club arrangement, but in the style of Lezginka, because this has not happened before.
I asked my friend Anna Yegizaryan to write words about what is happening on social networks: girls shoot various videos, and the guys go crazy with them! I asked our friend to write music Shamilya Kasheshova... And he did it very well, too.
I have long wanted to release a lezginka, and now this hour has come. This is something new for me, in my work, and I really hope that people will appreciate the project, and those who shoot videos in TikTok will dance and make cool videos to this incendiary lezginka! "
You can already get acquainted with the new product on digital platforms and on our website.
Lyrics of Baarni "Queen of Tik Toka"
It seemed to me today
I've gone crazy.
I found myself in my tape
Definitely not without reason.
Hey pretty girl smile
Look at me.
You entered the top five
Well, just one, two, three.
This girl from the picture
Top hashtag,
I seem to fall in love with her
And in her tick current.
She wants the rivers.
She wants to top.
The girl is dancing
To detonate the tick current.
Dance queen
In white Nike crosses
I fell in love with you,
Here's my like.
You dance now freely
To my hits.
I know this is definitely fashionable
Be like you.
Sing with me from now on loudly
Look into the camera
Smile fleetingly
Dream girl.
I seem to fall in love with you
Dedicated poems
You're like a star from a picture
Top beauty