A new lyrical composition performed by group "Bakhtavar"
This time the team presented a joint project with Gulnaz Hajikurbanova - the song "My destiny", as well as a video for it. The irreplaceable author of words and music is Amrid Kelechiev.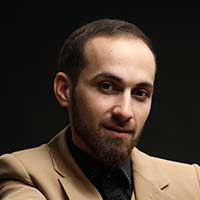 "I haven't had duets for a long time, and a duet is a delicate matter: a lot depends on whether the artists' voices are suitable or not. Ours with Gulnaz Hajikurbanova were perfect, and we had the idea to record a joint composition for a long time, but because of the tight schedule, everything was postponed: either I did not have time, or she did not have time.
Now the hour has come for this duet, and I am more than sure that it will conquer many hearts in love, because I already know that this is a hit!
We shot a very interesting video with a light plot, where Gulnaz Hajikurbanova and I played the main roles. I wish the viewers a pleasant viewing, and may the spark of love never fade in your hearts! " - says Amrid.
Lyrics of the song of the group "Bakhtavar" and Gulnaz Hajikurbanova "My destiny"
Sweetheart, you are from paradise
In my heart you are the only one
You burst into my life like a miracle
My happiness, swallow from the south
I can't see the stars in the sky without you
My heart misses you
Day and night I will be the moon
Illuminate you with your star
My destiny, my joy
My sun is only you
My destiny, my joy
My sun is only you
Only you
My life, with you I will be there
With your light, with your gentle gaze.
I paint your image again in my thoughts
My angel, a gift in my life
When you are next to me I'm glad
My life's best reward
Like a snowflake in the sky I will melt
My dear, like a bird I fly
My destiny, my joy
My sun is only you
My destiny, my joy
My sun is only you
Only you
My destiny, my joy
My sun is only you
My destiny, my joy
My sun is only you
My destiny, my joy
My sun is only you
My destiny, my joy
My sun is only you
Only you