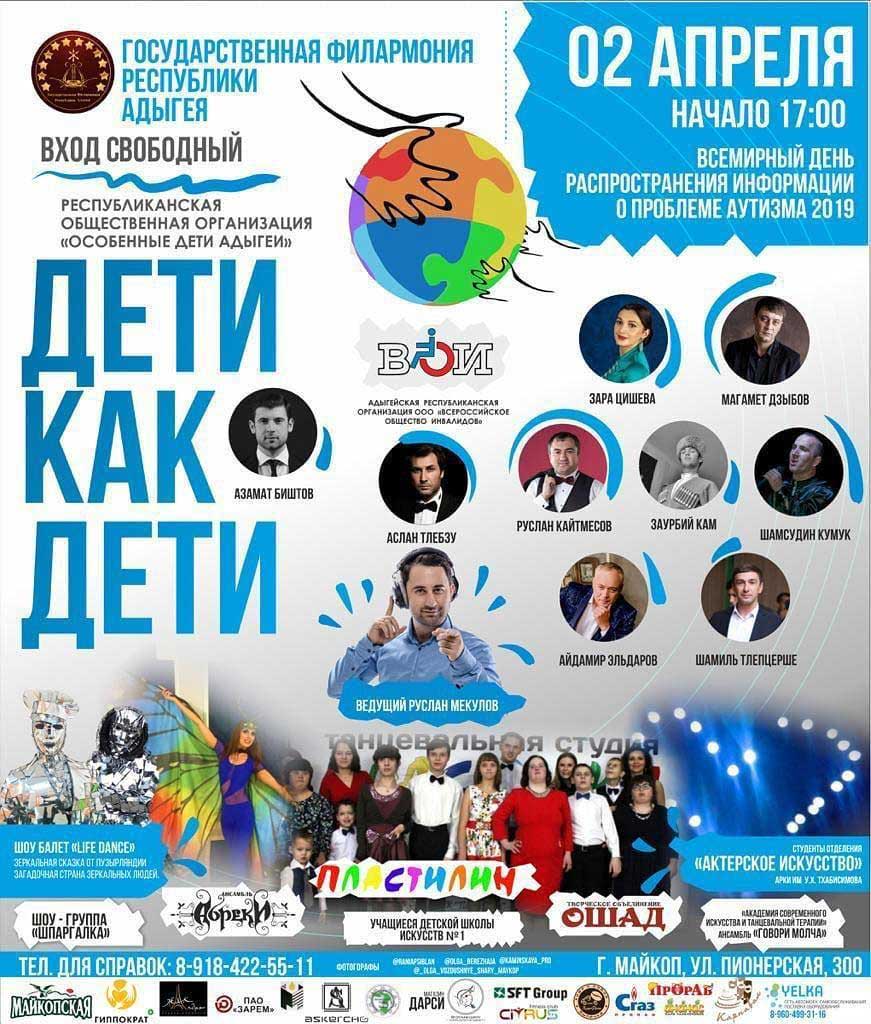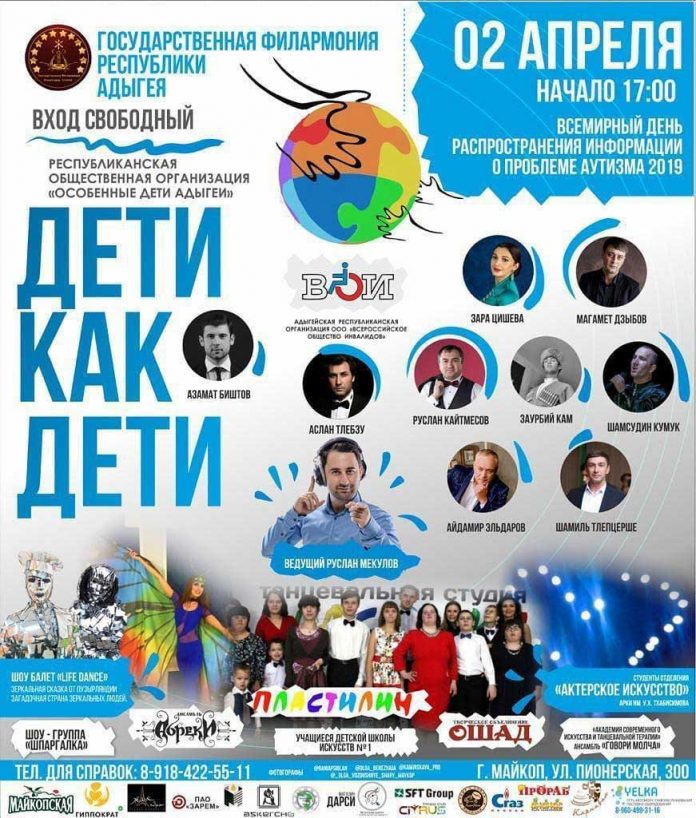 2 will host a charity concert titled "Children are like children" on World Autism Day on the issue of autism in Maykop.
The event was organized by the RPO "Special children of Adygea" and ARC "VOI", with the support of a large number of people who were not indifferent to the problem, responded.
Popular Caucasian performers will perform on the stage of the RA Philharmonic this evening with a musical program. Including - artists music publishing house "Zvuk-M": Azamat Bishtov, Magamet Dzybov, Aslan Tlebzu, Ruslan Kaytmesov, Aidamir Eldarov and others.
Before the performance in the hall of the Philharmonic Hall will be presented the show "Mirror People". The concert will start at 16.30, admission is free.
Now we invite you to listen to the songs of the artists "Zvuk-M" and remind you that all these tracks are available for download: