Dmitry Yurkov presented the album "God, Guitar, Wind and Elbrus"
A new album by a popular author and artist has been released today. Dmitry Yurkova - "God, the guitar, the wind and Elbrus."
The track list includes 14 tracks written by Dmitry from 2005 to 2013 a year, as a result of annual visits to the Elbrus region during the ski season.
Listen and download Dmitry Yurkov's album - "God, Guitar, Wind and Elbrus"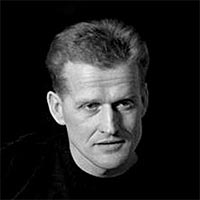 "The mountains accept those whose soul is their growth," these simple but truly great words of one of my elder comrades reflect the charm of the relationship between man and nature, "Dmitry explains," people from all over the world flock to Cheget and among them one random, all verified, real and in some ways even primitive, like the primitive great nature of the Caucasus Mountains. The ease of communication that prevails here is extraordinary, you get a charge of humanity for the whole year ... In general, the mountains are wonderful, and the Caucasus mountains are a "diagnosis". Or, as one of the album's songs says, "Cheget disease is incurable"!
Going into details, we note that some of the album's songs were performed on the top of Elbrus (5642 m) during the concert ascent, which Yurkov performed on August 10 on 2013. And the song "Elbrus" has become a kind of musical and poetic record of the artist about this event.
23 March, the annual music and alpine skiing festival "Elbrusse 2019" starts at Cheget, the active participant and organizer of which is Dmitry:
"As part of the festival, on March 26, a solo concert will be held in the concert hall of the Cheget Hotel with the ironic title" Fasten it and dance! ". And according to this, the people listen to the order: Equal! Attention! Cheget step march! See you in sacred places where everything incomprehensible becomes clearer clear ... "