Video per composition Artur Khalatova "Zagadal", released last fall, continues to gain popularity - the number of views of the video on the YouTube channel "Zvuk-M" exceeded 2 million
In the comments, subscribers note that the performer always pleases them with positive tracks, they name the song "I made a guess" chic and sincere, and the video is fascinating and beautiful.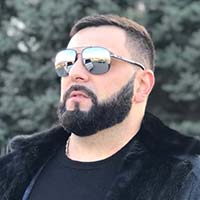 "I am very pleased that the audience highly appreciated this work," says Artur, "I have romantic and kind listeners, and I am grateful to everyone for their support and kind words! We have many great projects ahead of us. Thanks for inspiring me!"
Now the artist is actively working on the repertoire and will soon please the audience with another novelty.