There is a novelty in the singer's repertoire - a track with words and music was released Shamilya Kasheshova - "Brother"
"It is a huge reward for me that you are in my life ...", is sung in a song that Islam Aydarov dedicated to his older brother.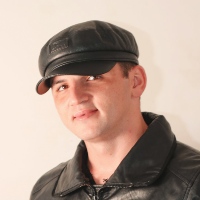 "We have 9 years of age difference, but we are best friends," says the performer, "Anwar is both an example and a support for me. He taught me a lot. When it was necessary, he brought up, gave advice. All this is very valuable to me, and I am sure that as long as we are alive and have each other, we will never need brotherly support. I think those who have brothers will understand me and they will like the new composition. And I would like to wish my listeners that there will always be reliable, loyal and loving people next to you!
Lyrics of Islam Aidarov's song "Brother"
Life has given me a great gift
You are my brother, my soul
It's a huge reward for me.
What are you in my life
Life has given me a great gift
And I want to sing about it to you
Know my brother I will always be there
I'll be from start to finish
My brother live and hello for many years
My brother never know sadness in life
My brother, because for two we have one soul
My brother is with you shoulder to shoulder we are to the end
Brother, I dedicate a song to you
And I wish you all the blessings of the earth
Everything in the world I trust you
Only my brother was healthy and full
Life has given me a great gift
You are my brother, my soul
It's a huge reward for me.
What are you in my life
My brother live and hello for many years
My brother never know sadness in life
My brother, because for two we have one soul
My brother is with you shoulder to shoulder we are to the end