Ruslan Malaev presented a remix of the song "Tramp" and the video clip of the same name
The original version of the composition, as well as a video for it, came out in May this year and immediately fell in love with the public. The video has received over two million views on YouTube, and positive reviews about the song written by Anzor Haup, are received by the performer so far. That is why Ruslan Malaev decided to please the audience and release a remix of this track, and with it a new bright video, which also premiered today.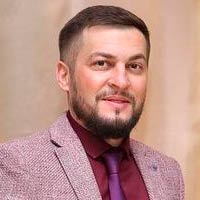 "It is gratifying to understand that our 'Tramp' reached the hearts of the listeners, - says the performer, - literally two weeks after the premiere, offers began to come in to make a remix of this song. One of them was from the cool DJ DJ S7ven who lives and works in Germany. His version seemed to us the best, and we are happy to present it to the general public today!
The remix turned out to be dynamic and incendiary, so there was no doubt that it should be released with a suitable video sequence. As a result, clipmaker Alim Maremshaov and I filmed a positive dance video on the roof of the SKY SEA Club-Restaurant in Nalchik with the participation of incendiary dancers from the Mari Dance Family studio and the Dance Step show group. Special thanks to Marina for providing the site.
In my opinion, it turned out fresh and summer-like! So I really hope that the audience will like the new project. We look forward to your feedback and comments! "