The new year clip of Dmitry Yurkov has been released
Popular author and performer Dmitry Yurkov He gave his audience a surprise for the New Year - a funny video for the song "New Year", for which the heroes did not have to be selected through casting ...
On the eve of the holiday, the singer, together with his friend, the artist Ivan Lazorin, conceived to congratulate the townspeople in an unusual way: they dressed up as Santa Claus and Snow Maiden and set off to give everyone a New Year mood. Ivan tried on the role of his granddaughter, dressed in a kokoshnik, and Dmitry - Grandfather in the Caucasian way - in a white fur hat.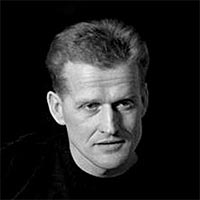 "The song was born just before the holiday, and I suggested that Vanya shoot a video in which ordinary people could participate. We walked the streets, went to cafes and shops, staged a flash mob with simple dances. People participated with pleasure, live, real emotions are visible in the video. It was a lot of fun! "- says the performer.
For those who have not yet had time to watch the new music video of Dmitry Yurkov, we suggest, on the eve of the old New Year, to plunge into an atmosphere of magic and fun! Also available on video. YouTube channel of the music publishing company Sound-M, but the track itself will soon appear on digital platforms. Stay tuned!