Concert with the participation of the dance ensemble "Vainakh" will be held today in Florence
Today in Italy, on the stage of the Basilica of Santa Maria Novella in Florence, a concert of the dance group "Vainakh" will take place. It will be held as part of the Russian Seasons festival.
For the first time such a festival was held in 2017 in Japan. Then he gathered over 3 500 000 viewers in 42 cities across the country. And it got its name in memory of the tour of the ballet troupe Sergei Dyagilev.
This year the festival "Russian Seasons" is held in Italy. Participants came from more than 70-ti cities. Prepared more than 30 theatrical productions, 55 ballet performances and various exhibitions.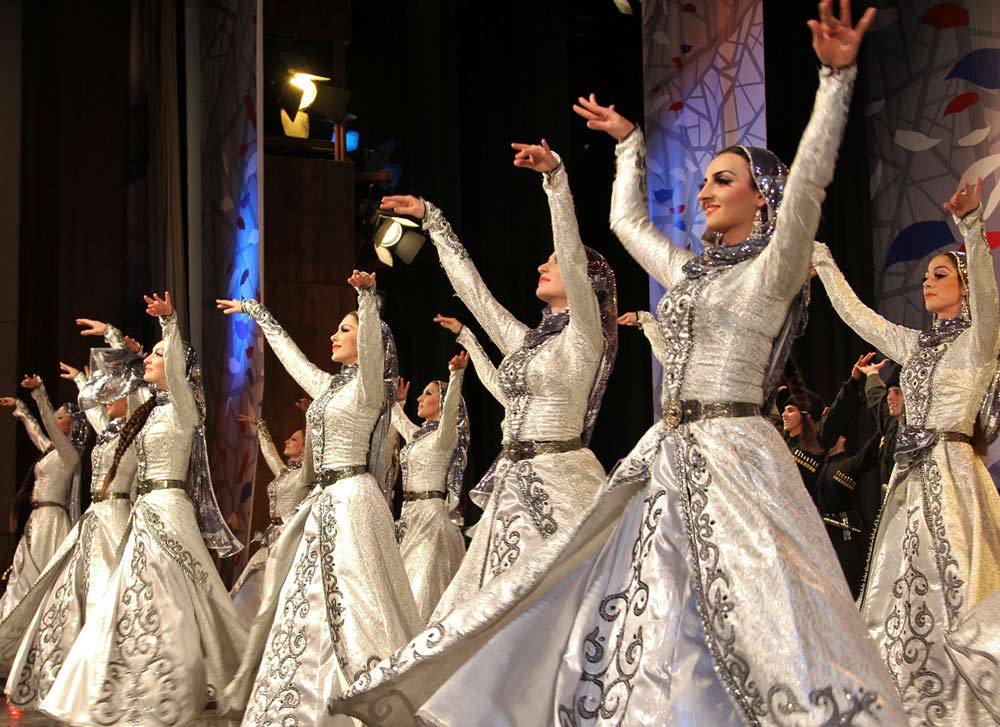 Many famous Russian groups take part in the festival, including the Bolshoi and Mariinsky Theaters, the Hermitage Museum, the Moscow Philharmonic Symphony Orchestra and others, including the Chechen State Dance Ensemble Vainakh. According to TASS, more than 300 events are planned, including around 60 symphony concerts. The program will include 2 branches.
Brief information:
Vainakh was created in 1939 as a song and dance ensemble. The most famous dancer of the republic - People's Artist of the USSR, Hero of Socialist Labor Makhmud Esambaev began his creative career in it. For 78 years of its history, the team was awarded many orders, is the winner of the Russian government prize, the owner of many Grand Prix at international competitions and festivals.
Published based on materials from https://www.rambler.ru/ Photo in the top: https://www.samddn.ru/