Presented an insightful, sincere composition in Georgian today Davit sharabidze @david_divad_official. According to him, in this author's song, the name of which translates as "On the heels of hope", it tells about the difficult fate of every person who seeks truth and justice throughout his life.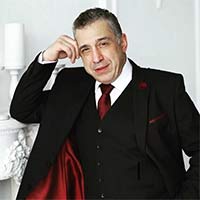 "Each of us, one way or another, goes to his dream, fulfills his own mission, everyone has different fates. During this time, we encounter difficulties, overcome obstacles, all this forms our own truth in us, bringing us closer to wisdom and finding the truth. And although everyone has her own, we all are in search of justice, we long for it. This composition is written about exactly that.
Work on it took a long time and painstakingly. A large team of talented musicians was involved, for a long time we brought the project together, because before our eyes there was not a single example. This song is unusual, it is very different from my other tracks, but I'm sure that this format will be interesting to the listener no less. My team and I are delighted with what happened! " - shared the artist.
Davit Sharabidze also said that the Russian version of the track is currently in the process of creation. But in the new interpretation, he will be more about love than about life.
We are sure that you can't wait to get acquainted with the most beautiful composition "Imedis kval da kval", which is unlikely to leave anyone indifferent. We invite you to listen and download this single right now!
Listen and download the song "Imedis kval da kval"