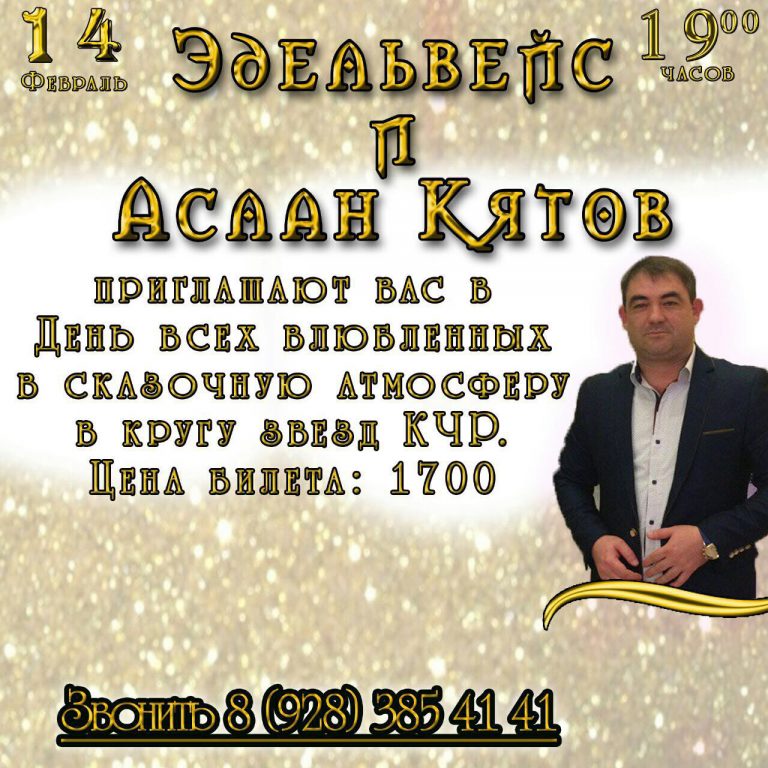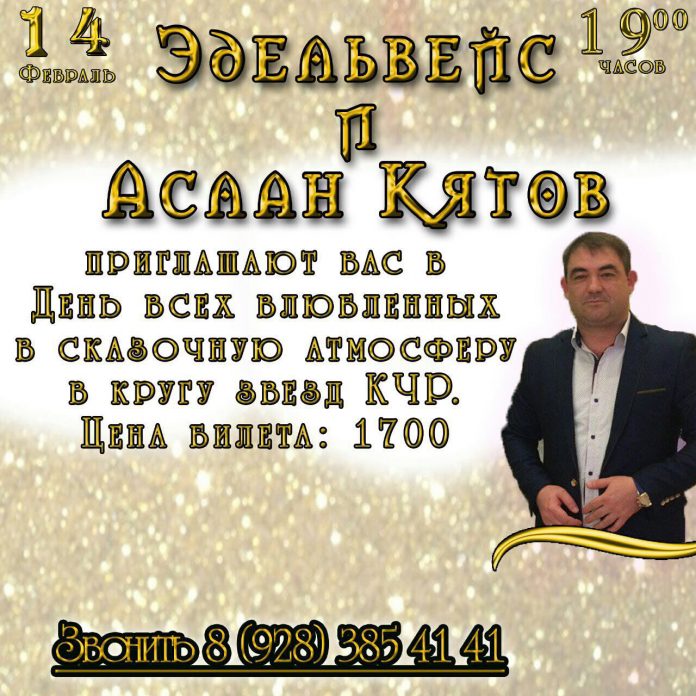 On Valentine's Day Aslan Kyatov RIRSС'РѕРІРёС 'РґР» СЏ СЃРІРѕРёС ... РїРѕРєР »РѕРЅРЅРёРєРѕРІ РИРѕР» С € еР± РЅС ‹Р№ РјСѓР · С‹ Рє РС 'Ђ Ђ Ђ Ђ Ђ Ђ Ђ Ђ Ђ Ђ Ђ Ђ Ђ RёРµРј Р · веР· Рґ РљР ° СЂР ° С ‡ Р ° ево-Черкесии.
For you and your loved ones will perform: Islam Itlyashev, Abdullah Borlakov, Akhmat Batchaev, Emma Sind, Rasul Adzhiev, Suchel Bagdadi, Emiliena, Muayed Unezhev, Alibek and Kazbek Hubiyevy, Arsen Baychorov and Belan, Jamil Aybazov, Rasul Chomaev, Arthur Tekeev, Taulan Batchyev, G. Zekilov, Z. Akmadov Of course, Aslan Kyatov himself!
Guests of the evening will enjoy not only a pleasant romantic atmosphere, but also fun contests with wonderful gifts from sponsors.
The 14 February concert will take place in the city of Cherkessk, in the Edelweiss restaurant.
Begin event in 19.00.
Help by phone: 8 (928) 385-41-41