Meet the novelty from Artur Aliberdov - Tura presented a song about a summer romance, the words and music to which were written by Dmitry Bai
According to the author, the creation of this composition was inspired by a great work of pictorial art: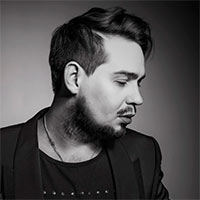 "She was born after she got acquainted with the work of the great artist: Claude Monet in 1872 painted a wonderful painting" Impression. Sunrise ", and, you know, when I saw her, the song itself was born. Two in the boat - he and she, but in a modern way of reading. A story that often only happens at sea: a holiday romance, the south, the sun, good music and the two of them. She drives him crazy, and he, a proud Caucasian man, loves and suffers!
The composition was written by me a year ago, but, as often happens, it was steadfastly waiting for "my" performer. The author, composer or producer (my colleagues will understand me) are very often important that "magic case". This is when both the performer and the song become one. Everything is organic: voice, presentation, arrangement and image. And the joint project with Tura is exactly this case, "says psychotechnologist Dmitry Bai.
The performer himself calls the new song "100% his own" and hopes that "Girl, you are my sea" will become a hit this summer.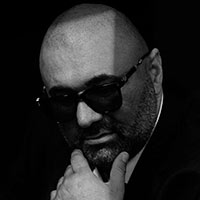 "I did not even expect that after a long time I would be lucky with the musical material, and that I would be able to work on a new album with hitmaker Dmitry Bai. He was able to accurately define my style and helped to find a new creative path.
The track turned out to be musically light, danceable, with a catchy chorus. This is a story that is familiar and understandable to everyone. Plus - the song has a meaning and a soul, and this is the most important thing for a hit and a good mood, "says the performer.
Tura also said that he was already actively working on a new composition, which is planned to be released at the end of August, working on recording an album, preparing to shoot a video and mastering Tik-Tok and Instagram.
"I would like to thank" Sound M "for their support, relatives and friends for their faith in me, and wish the listeners a good mood, hot dances and, of course, love! Even if it's a holiday romance, it's okay, "the performer says with a smile.