A popular romantic song about unrequited love was presented today by a popular artist Dibir Abaev @dibir_abaev. A song called "My Angel" was released along with the clip of the same name, shot against the backdrop of picturesque locations of Caucasian nature.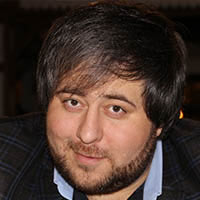 "My friend, as well as the famous Kazakh composer Dauren Serdaliev, with whom we have already collaborated twice, working on songs Take me away и "Mama", wrote wonderful music for a new song. This melody inspired Patimat Abaev, my wife, for a text about impossible love between a man and a beautiful angel girl. Then I wanted to visualize this idea, and director Nuradin Satyrov and I shot a video for this composition.
The shooting took place in Karachay-Cherkessia, as well as at the foot of Mount Beshtau. And, although, in the clip everything is presented figuratively, without any strict storyline, the whole process took us almost a week. The main role was played by Madina Dzarazova, "says Dibir.
You can watch the video and listen to the artist's new track on our website.
Listen and download Dibir Abayev's song "My Angel"