Meet the novelty! Dinara Alzhan presented the single "Do not fly"
Words and music to the song of Dinara Alzhan @dinaralzhan written by Turar Rachimberlin.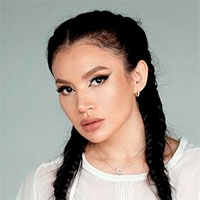 "My most important message is to convey the 'mood' to my favorite listener. Love works wonders. And my song is new, it's about love. When we are happy, we listen to music, when we are not happy, we begin to "hear the words." I, like a Phoenix bird, rise from the ashes. May my new creation, my composition, reach out to every broken heart and help you become the best version of yourself. Believe in yourself, your strength and believe in love ... Despite and in spite of! "
The track "Don't Arrive" is already available for listening on the largest music services and on our website.