Dmitry Yurkov presented a new album, "Step forward"
"Step Towards" - this is the name of the album of the author and artist released today Dmitry Yurkova.
Listen and download Dmitriy Yurkov's album "Step forward"
The track list of the album includes 13 compositions of past years, the title of which is "Circus", and this is no accident. Indeed, according to the artist, this particular single reflects the overall concept of the music novelty.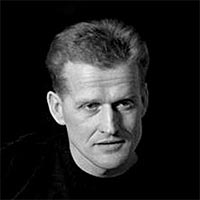 "All the songs that got into the album lay claim to universal morality. She perfectly expresses the words from the title song: "The best medicine is a step forward. I'm in a hurry to make him the first ... " I believe that any big step towards a meeting consists of two small ones. This is not done by one person, there should be two participants in this process. And no matter if these steps are equivalent in centimeters, it is important that there is movement. Then there is a chance that the main values ​​will remain, the rest will go by the wayside, and friendship will win! What I wish to everyone! ", - Dmitry comments.
The new album is a great opportunity for fans of Yurkov to get acquainted with another facet of his undeniable talent to reveal important human principles in songs and expose the harsh truth of life there. The released singles are a huge success with the public, both in our country and abroad. And recently, Dmitri's songs appeared on a federal radio station.
"Composition" Magadan "from previous album At the moment it's on the daily playlist of Chanson Radio, so don't be alarmed when you hear my voice there, the artist jokes, "My other songs will soon be heard on the air."