Popular performer Dmitry Yurkov @ dmitriy.yurkov presented today a new single - a song called "Separation". The author of the words and music is the artist himself, the arranger is Anzor Haupa.
On the day of the premiere, Dmitry talked about how the track was born and about his collaboration with the maestro.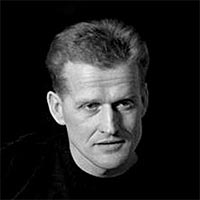 "The song came into the world easily and naturally, like a dragonfly flying by! Once we gathered in a friendly company, played the guitar, laughed, there was another momentary musical improvisation, and I got hooked on it. I always wanted to write something in the "yard" style. And finally, it was possible. Here, a moderately funny, moderately ironic and, at the same time, touching story is embedded in it. Because the character on whose behalf this song is sung is known to all of us - this is such a brutal young man, in a tracksuit, not shaved, often wearing black glasses, but in his soul - sentimental, vulnerable, and therefore in love he is quite soft, friendly, with a tear soul, a cobweb. It is such people in another story - life - are always ready for any feat.
Since we have been collaborating with Anzor for the third year, and I often send him demos for listening, I also sent this song. He liked it, he took up his traditional craft and, as I call it, Professor Haupa again made something like lagman from Yurkov's borsch. Because the author usually writes the outline of the song, the melody. And it becomes music in the hands of a wizard, called an arranger. Which is Anzor Haupa. Thanks to him for putting personal humor, the sun, into this composition! Because the main accents in the text, especially in the section where "I forgive you all," are sung, but in fact, these words contain the thought "everything, you have come to an end ...", there he so all out with musical accents that he clearly conveyed that idea that I talked about at the beginning.
In general, we live, enjoy life, love each other, do not bother over trifles, look into each other's eyes, glow with happiness and dance! " - Yurkov summed up.
Listen and download Dmitry Yurkov's song "Separation"
Lyrics of Dmitry Yurkov "Separation"
In the summer park, hiding from thirst
I met a girl once
Turned pale like a vase, and fell in love immediately
Having lost forever peace and mind
oh, oh, oh, oh darida oh
Having lost forever peace and mind
Here she is with hope and love
She looked at me from the bottom
And in the dense soul settled ray
Melting longing, snow and clouds
And in the dense soul settled ray
Melting longing, snow and clouds
And kiss long eyelashes
I circled the world like a bird
Smiled at thunder, attached to home
But yesterday she went to another
And I screamed into the sky at dawn
Darling, sweetheart - answer me
Where are you dancing now
Who are you blasting now
Who cares at night now
Where are you dancing now
Who are you blasting now
Who cares at night now
If I meet you one day
I'll say grabbing you by the shoulders
I forgive you all, I return my heart
Just do not promise to love
I forgive you all, I return my heart
Just do not promise to love
Let the ice in your chest melt
A tear rolls into a smile
The ray of the soul touches, the heart smiles
And the separation will never return
Oh yes, Ryda, oh Ryda, Ryda, oh Ryda-ra
Oh yes, Ryda, oh Ryda, Ryda, oh Ryda-ra
A warm ray of your soul touches
And the separation will never return
And the separation will never return