Dmitry Yurkov's autobiography album "About time" was released
Today a new album by a popular author and artist has appeared on the windows of all digital stores. Dmitry Yurkova - "About the time"
Listen and download the album "About time" by Dmitry Yurkov
If the previous four albums, released by Dmitry, were thematic, the fifth one - collected in itself tracks of completely different themes, written in different years and periods of the artist's life. The audience will be pleasantly surprised to learn that the album included Yurkov's very first composition, "Gentlemen, do not need phrases," which he wrote as a cadet at a military school, in 1985 year.
Why did the album get its name from the song "About time, about yourself"? The author answered this question briefly: "Because this is a" disguised report "about my person. Autobiographical bias ".
Compositions that fall into the track list, were written under completely different circumstances, and each has its own story. So, "Lullaby" was created by Dmitry especially for his son in 1987, when the child was 3. The artist wrote it in his thoughts about him and his small Motherland, in order to sing to his son before bedtime. And the title song from the album - "Magadan" was written to the dispute ...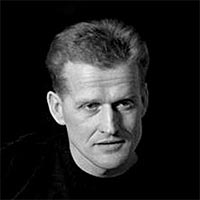 "At one of the events where high officials of the Ministry of Internal Affairs once met, two friends also met: one from Magadan, and the other from Tver," says Dmitry, "then they asked me:" It's not good to write a song about friendship, service, Magadan right now. and Tver? " I replied that it was not weak and in 15 minutes I wrote poetry in the notebook of the push-button telephone. Then he fulfilled it, winning the argument. Later the song turned into a full-fledged track ".
And yet, the main message of the album carries a composition called "The Day Will Come", which Dmitry encourages his listeners to enjoy and cherish every second:
"The songs are so diverse that any listener will surely find a theme to their liking. I give this album to all adequate people. Those who are not enslaved by society, and who do not turn into robots with gadgets in their hands. To everyone who is able to appreciate human relations, feelings and see the world around! ", - Yurkov summed up.