The premiere of the mini-album and the video entitled "The Caucasus"
Dmitry Yurkov together with the company "Zvuk-M" released today a mini-album called "Caucasus" and a video clip for the title song. You can already listen and download the collection on all major music services, including: iTunes, Google play, Apple music, Beeline Music, Yandex.Music, and also in the BOOM application (for users of social networks Vkontakte and Odnoklassniki).
In the EP Dmitry Yurkov included 4 tracks in Russian: "Kabarda", "Circassian", "Swallow" and "Caucasus". The author and the performer calls these compositions "songs of the guest in love".
Listen and download Dmitry Yurkov's album "Caucasus"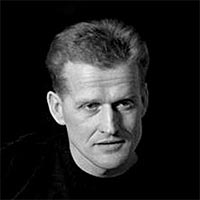 "For 20 years now I have been coming to the Elbrus region to ski every year. In 2013, on August 10, my friend and I climbed the Western Summit. I took a guitar with me and there, at this height, I played a small author's concert, as far as my breathless breathing allowed, - Dmitry recalls with a smile, - this is one of the vivid emotions that later inspired me to write compositions dedicated to the Caucasian theme. They sing about happiness, freedom, the beauty of this land! The feeling of flight does not leave you while you are on the top of the mountain. Therefore, I invite all my listeners to fly with me! Listen to my new songs, I hope you will like them! "
Watch the video for the song "Caucasus" by Dmitry Yurkov