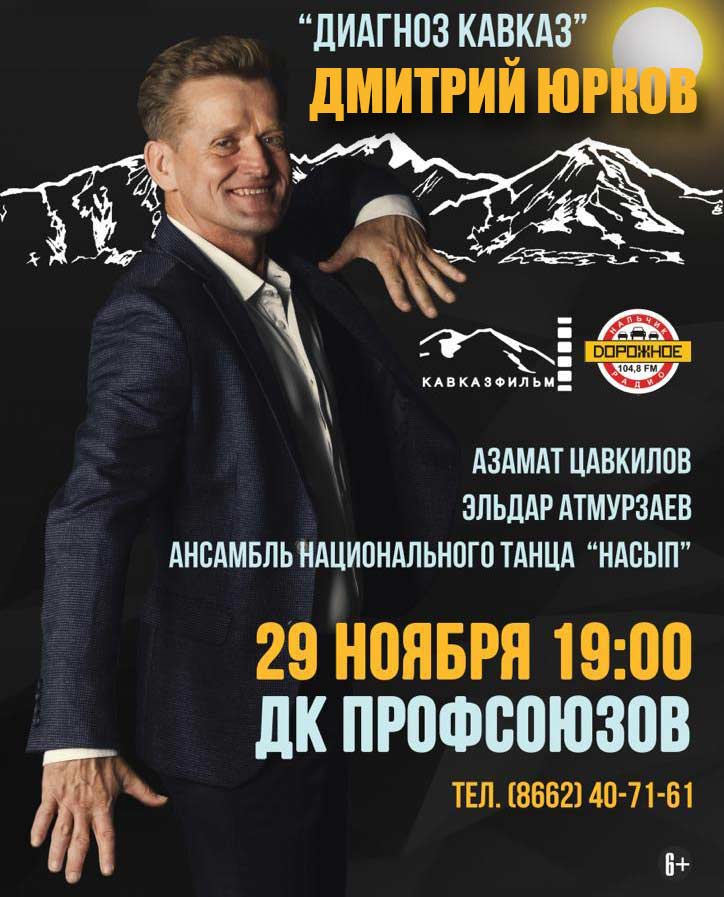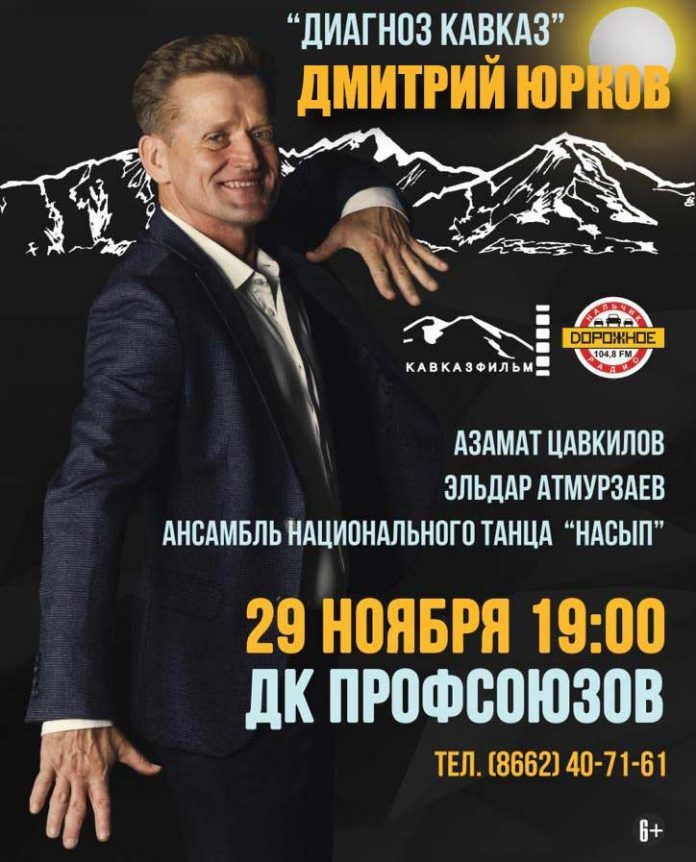 Dmitry Yurkov will present the album "Diagnosis of the Caucasus" in Nalchik
Author and performer Dmitry Yurkov @ dmitriy.yurkov gave his listeners a lot of beautiful compositions about love and homeland, about friendship and about life in general. A separate place in the artist's works is devoted to the Caucasus, its beauty and, of course, people; their culture, traditions and customs. That is why Yurkov's songs are so popular among listeners of various nationalities.
On November 29, residents and guests of Nalchik have a chance to meet with the singer and enjoy his "Caucasian" repertoire! In the trade union center "Trade Unions" a large author's concert by Dmitry Yurkov will be held, which will host the presentation of the album entitled "Diagnosis of the Caucasus"!
Guests will also speak Azamat Tsavkilov @azamat_tsavkilov, Eldar Atmurzayev and the ensemble of national dance "Bund."
Inquiries by phone (8662) 407-161.
6+
We also offer fans of Dmitry Yurkov's creativity to listen to his most popular songs according to the Yandex.Music portal.
Popular songs of Dmitry Yurkov