More than six months, fans of creativity Aslana Kyatova @ aslan.kyatov waited for the release of his new song - "Guitar". Today, the track finally saw the light! On how the work on it went, the artist said on the day of the presentation: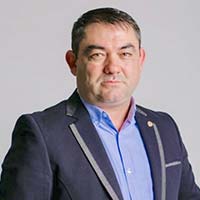 "This single was written by the poet and composer Aslan Borsov. Since the guitar is the main guitar in the text of the song, I really wanted to reflect this also musically - to record a live performance without using electronic sounds. Therefore, for a long time we selected the right style, re-recorded vocals several times so that everything sounded harmonious. As a result, we got exactly what we were striving for.
This song is very dear to me. Because I myself have been playing the guitar since childhood, for me it is not just an instrument. She really sings and cries with you, she is able to decorate her declaration of love and brighten up the pain of parting ... I hope my listeners will be inspired by this composition! "
We offer to listen to Aslan Kyatov's track "Guitar" on digital platforms, as well as on our website.
Listen and download Aslan Kyatov's song "Guitar"