About five years fans of creativity Azamat Pheskhova @azamat_pkheshkhov waited for this day - since the artist first announced a novelty - the single "Tell me why", and then a teaser for the video for this song ... And today the full version of the composition appeared on all digital platforms, and the video can now be seen on the YouTube channel "Zvuk-M".
Listen and download Azamat Pheskhov's song "Say Why"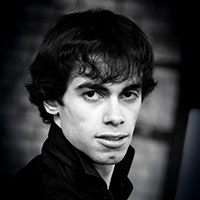 "The premiere was delayed for so long because we were all postponing the filming of the video. We started filming the first part during a trip to the UAE - in Dubai and Abu Dhabi, but the work on the second part happened much later. This is our joint project with the author of the song and the director of the video, Artur Khasanov, and I am very grateful to him for his work, "Azamat explains.
Speaking about the track written by him, Arthur Khasanov explains that this is not a simple love story, but a story about lives that will never be united into one. It was this thought that formed the basis of the plot of the "Tell me Why" clip.
"This is a composition that the fates of the two heroes, despite the enormous attraction to each other, run in parallel, but never intersect. In the video, we tried to show the unification of two eras, two times: the metropolis of Dubai, familiar to everyone, with skyscrapers and beautiful modern architecture of the future, as well as old Dubai, with sands and ancient culture. Thus, we hoped to convey how the fates of our heroes were closely intertwined, but in the end they never merged, "says Artur.
At the shooting of the video was not without excesses. According to the director, the movement in the metropolis strongly "hit the pocket." But what can't you do for the sake of art?
"The logistics were crazy, and in one shooting day we had to travel a lot of difficult locations. As a result, we "dashed off" a huge number of car fines, replenishing the treasury of Dubai by more than 100 rubles. But we didn't regret this money at all, considering what a cool project we ended up with! I sincerely love this video and I hope that the audience will appreciate it and will also love it ... ", - says Khasanov.