Lilia Shaulukhova presented a new track - "Mom, do not scold"
Fans of the popular Caucasian singer Lilia Shaulukhova they waited for the beloved artist to return to the stage - after a long absence, the performer again made a loud statement about herself, presenting a novelty - a composition in the national style "Mom, do not scold."
Listen and download the song of Lilya Shaulukhova "Mom, don't scold"
According to Lilia, the song, written by Zamira Zhaboeva, reveals a typical family situation - disputes over the choice of the future groom.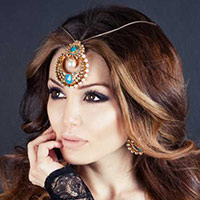 "This is a comic track about how a daughter tries to convince her mother that she made the right choice. Indeed, in life, especially in Caucasian families, it often happens when brothers or parents oppose the chosen one of a dearly beloved daughter, - the singer comments with a smile, - by the way, this song was recorded before my marriage and, although my mother never opposed of my choice, for some reason everyone associated this composition with us.
We have been working with Zamira not for the first time, and, as always, she had a half-word to guess what exactly I needed. I hope everyone will like "Mom, do not scold me," because everything that we do, we do for the listener. "
Now the singer is actively working on new projects, so that soon the audience will not only hear new songs, but also see a new video. But we will tell about it later ...