Presenting a touching story of two lovers who seek to be near, despite all the bans, presented today Lilia Shaulukhova in the new video - "Mom, don't scold." This premiere was eagerly awaited by the singer's fans, who missed the artist's clips and often wrote to her about it on social networks.
The director and screenwriter of the project was Artyom Gulaksizov, who chose for shooting the location of Nalchik and the picturesque views of Lake Bilym.
The role of the mother of the main character went to the actress of the Kabardian theater Juliet Kazancheva, and the girl's beloved was played by Lilia's husband, Alim Shibzukhov.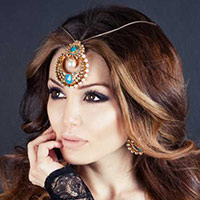 "All the shooting days were very positive, - says the singer, - we had a funny" mother ", the director constantly made us laugh, and once I completely forgot to put the outfit for filming in the car and left without him! As a result, she starred in other things. By the way, that day we had no time for laughter and for another reason - we went to Bylym, and we had to climb a very high mountain by car. The road was narrow and it was simply impossible to look down. For those who, like me, are afraid of heights, this is very scary. But it was worth it - in the frame the viewer will see stunning views of the Caucasus!
Despite the fact that the video contains threats, abductions, and tears, all this was filed in such a way that the video turned out to be fun, easy, and the story itself, when you have to go against the will of the parents for the sake of love, resembles the usual "Caucasian situations" between two lovers. The main thing is that everything ends well. But the audience has yet to make sure! I wish you all a pleasant viewing! "