On December 20, during a working meeting between the General Producer of Krutoy Media Diana Sinitsyna and the Head of the Department of Media Projects at the Zvuk-M music publishing house, Victoria Voropai, a roadmap for further expanding the partnership between the companies was agreed
Krutoy Media is one of the leading radio holdings in Russia, which has been shaping the radio industry in the country since 2000. The radio holding unites the national broadcasting networks Love Radio, Radio Dacha, Radio Shanson and radio stations Russkiy Hit, Vostok FM, Taxi FM.
The radio stations of the holding are represented in all regions of the Russian Federation, while more than 2000 cities and towns of Russia, as well as neighboring countries (Kazakhstan, Tajikistan, Armenia and Transnistria) are in the coverage area.
The Zvuk-M music publishing house, which today has more than one and a half thousand performers and more than forty thousand compositions in the status of rights management and full copyright, is already successfully cooperating with such Krutoy Media radio stations as Radio Shanson and Vostok FM. Expanding the range of interaction both in terms of content and entry points of the publishing house into the media space of the radio holding will be of interest to both parties, Victoria Voropay believes.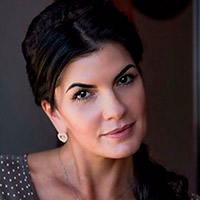 "The content of the Zvuk-M publishing house, in terms of the cultural profile of the existing music library, as well as audiovisual products, is now of interest to a fairly large audience, which we estimate at 50-70 million listeners. These include not only residents of Russia, but also numerous - due to the specialization of works - diasporas of the peoples of the Caucasus living abroad. The uniqueness of the available content for Krutoy Media radio holding, if it is used on air platforms, will fully comply with the policy of diversity of formats and target groups of the company, including on radio stations of diverse musical directions."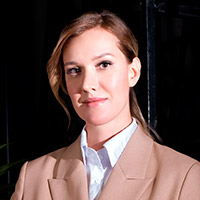 "Radio holding Krutoy Media unites the national broadcasting networks Love Radio, Radio Dacha, Radio Shanson and radio stations Russkiy Hit, Vostok FM, Taxi FM. At the same time, Radio Dacha and Radio Chanson are in the TOP-10 of the most popular music radio stations in Russia*. Cooperation with the music label "Zvuk-M" as part of the work to develop the content capabilities of the radio holding will contribute to the consolidation of the industry in the face of modern challenges and trends. In addition, we are interested in participating in the work to popularize the cultural wealth of the South of Russia, in connection with which, in the future, we can consider the possibility of organizing joint off-air projects with the publishing house in the North Caucasus."
*Mediascope, Radio Index - Russia 100K+. January – June 2022, 12+, AQH Share, Reach Dly, Reach Wly.