New single released Ruslana Agoeva - "For each other"
This is a song about strong male friendship, to the words of Fatima Kambieva and music Azamat Pheskhova.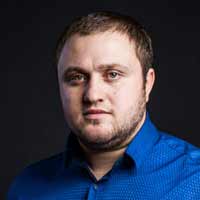 "For me, friendship is, as they say, sacred," the performer comments, "to have a real friend whose shoulder is next to you in any of your life situations, whether you are even a king or a slave, it is priceless.
In life, one can rarely boast of real friendship, and I am very grateful to the Almighty for the fact that today I am one of those people who can proudly say that I have a real, devoted, faithful friend! And not alone. I have long planned and wanted to devote a song to my friends, I have been looking for a suitable composition for a long time, with a deep meaning, through which I could express my attitude towards these people to the maximum, share that in my soul ....
Hope my friends like it and appreciate it. And I want to tell the listeners - appreciate your loved ones! "